In the transboundary waste shipments procedures, choosing SMOCO as maritime carrier allows to overcome the normative impasse that obliges the Notifier to specify, even well in advance before the shipment, the responsible subject of the maritime route.

As maritime carrier, Smoco undertakes the responsibility of the transport to be performed, with specific reference also to the type of load to be transported, supplying a more complete service than a maritime broker.  Besides the regulations in force regarding waste, Smoco is aware of their practicability and proper management.
Ships are chosen according to the requirements of the regulations in force, as well as to the type of load to be transported, the safety, the handling (loading and unloading) and the packaging. SMOCO is an Italian legal entity, with all the involved guarantees, and it stipulates a suitable insurance policy for each shipment.

SMOCO IS NOT A MARITIME BROKER
The broker activity, in fact, is limited to the rental of an adequate ship.
A broker is not an environmental consultant, who doesn't have a knowledge regarding waste regulations and only replies within the limits of its own competences.

Besides the port of Taranto, Smoco also manages alternative fuel shipments
departing from the port of Genoa.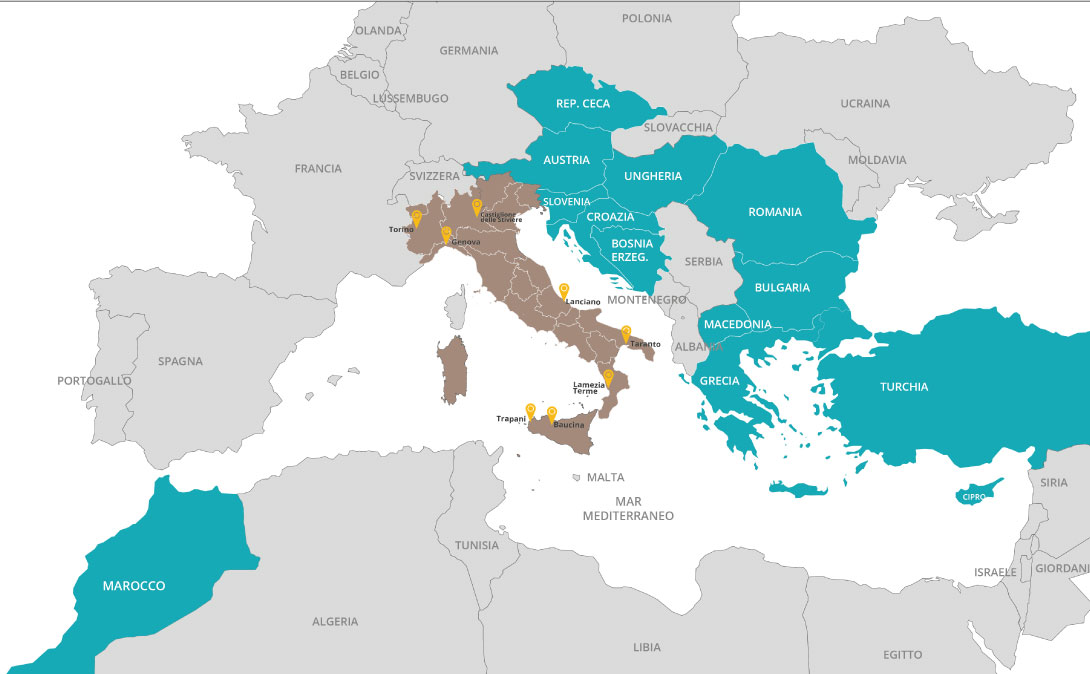 SMOCO is able to supply alternative fuels to cement plants, instead of traditional fossil fuels..
Smoco has implemented a specific management and control system of the whole chain of waste recovery..
Authorization procedures for waste management plants, notification procedures for transboundary shipments..